DUMAGUETE CITY - The province of Negros Oriental has fully vaccinated 40.2 percent of its target population against the coronavirus disease 2019 (Covid-19).
The Friday report of Assistant Provincial Health Officer Dr. Liland Estacion showed 398,260 out of 990,637 have complete doses, including the one-shot Janssen vaccine.
Estacion appealed to the unvaccinated to get their jabs at the earliest possible time, especially with the threat of the fast-spreading Omicron variant.
Booster shots are available for walk-ins.
"We have plenty of vaccines available and inoculation continues without let-up in the different local government units (LGUs), hospitals, and other designated vaccination outlets," she said in mixed English and Cebuano during a virtual briefing on Friday afternoon.
The province has received 864,636 vaccine doses of Sinovac, AstraZeneca, Pfizer, Janssen, Moderna, Sinopharm, and Sputnik since the start of the inoculation rollout last year.
It has more than 100,000 doses of vaccine available and has procured another ultra-low freezer, which arrived Friday, according to Estacion.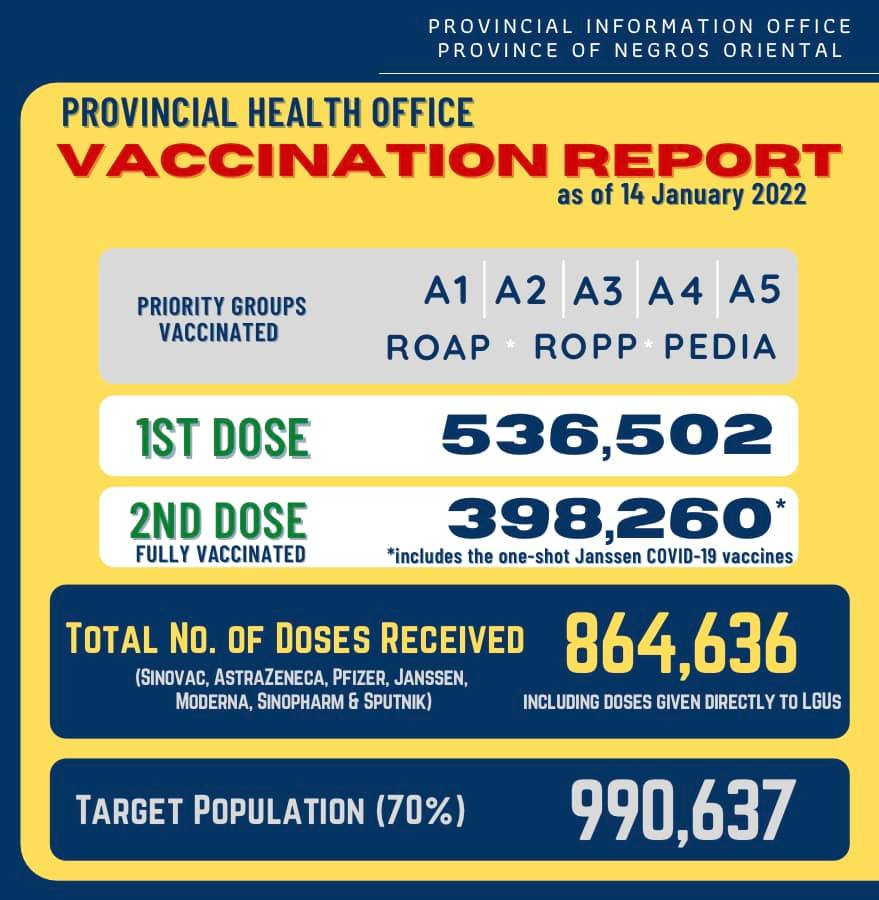 Meanwhile, she decried allegations of vaccine hoarding and of a local chief executive who complained of not getting their fair share.
"We have records that prove we are giving vaccines to the LGUs and in fact, in some instances, we deliver the allocations to them," she said. (PNA)