MANILA - The Philippine Postal Corp. (PHLPost) released new commemorative stamps to mark the 125th founding anniversary of the Department of Finance (DOF).
The stamps feature the facade of the modern DOF building along Roxas Boulevard in Manila, reflecting a busy skyline.
The 125th-anniversary seal is affixed on the lower left corner with the theme "Celebrating a Proud History, Building a Solid Future".
Former chief of the DOF, Carlos Dominguez III, received framed commemorative stamps from Postmaster General Norman Fulgencio on Thursday, the day after the stamps were released.
"The Post Office appreciates and fully supports the crucial role of the Department of Finance to the economic condition of the country. We have paid its dividend arrears from 2004 to 2014 in the amount of PHP312,532,210 to the Department of Finance and remain updated to date as of 2021," Fulgencio said in a news release on Saturday.
Founded on April 24, 1897 by the Philippine Revolutionary government, the DOF has undergone various structural and functional overhauls but has remained a key department tasked with revenue generation, resource mobilization, and fiscal management.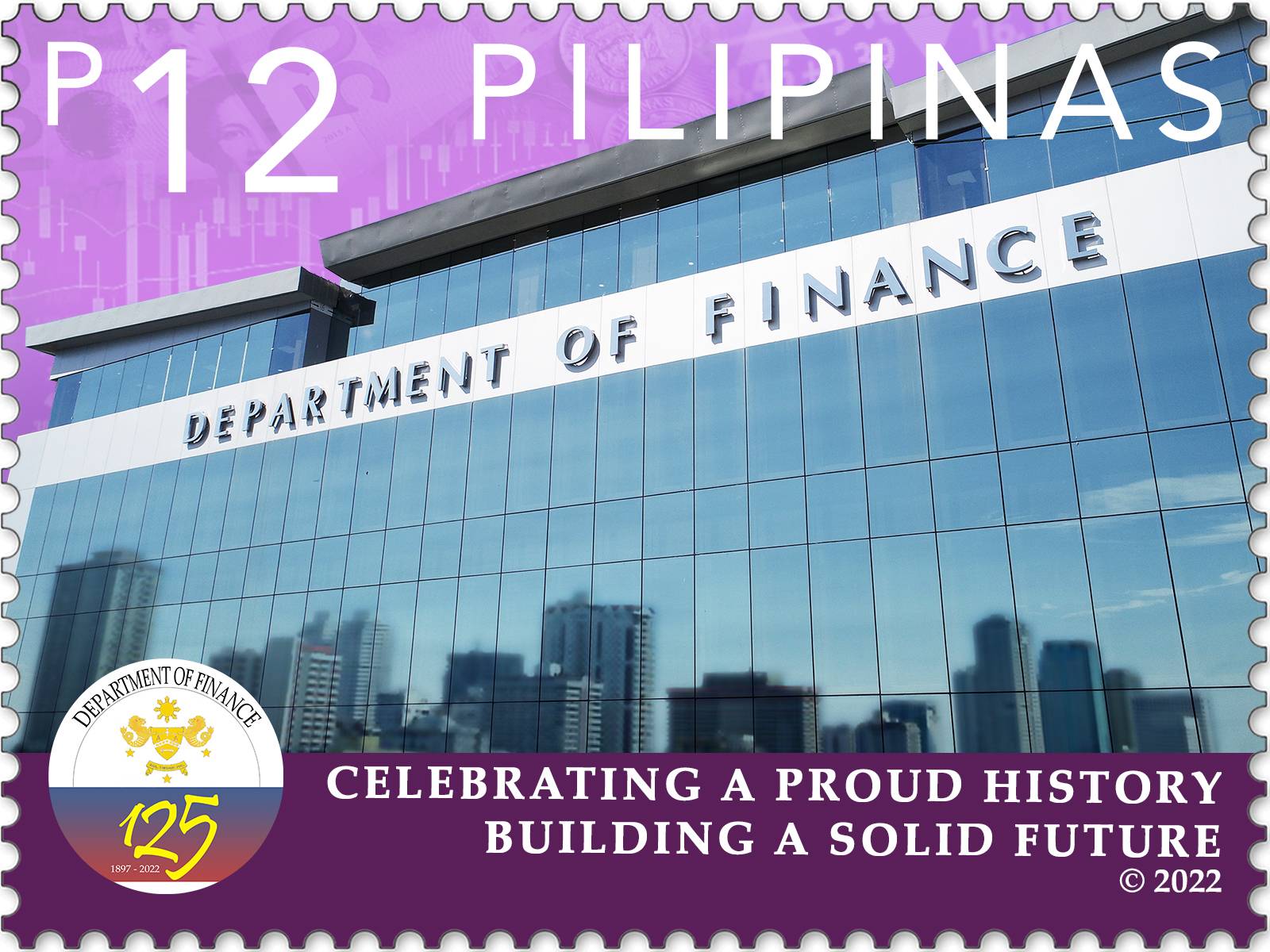 PHLPost has printed 40,000 copies of the stamps for sale at PHP12 each.
In-house graphic artist Eunice Beatrix Dabu did the layout.
Stamps and First Day Covers are available at the Philatelic Counter of the Manila Central Post Office in Liwasang Bonifacio. (PR)